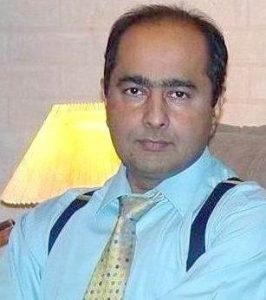 FIEEE, University of Texas at Arlington (UTA), US
Title: Assistive Technologies: Key Technological Challenges and Privacy/Security Issues
Bio:
Ishfaq Ahmad (Fellow of IEEE) is a Professor of Computer Science and Engineering and Director of the Center for Advanced Computing Systems at the University of Texas at Arlington (UTA), which he joined in 2002. He earned his Ph.D. in Computer Science and M.S. in Computer Engineering from Syracuse University, New York, U.S.A., in 1992 and 1987, respectively; his B.S. in Electrical Engineering is from the University of Engineering and Technology, Lahore, Pakistan, in 1985. He has authored 290-plus publications, including books and peer-reviewed research papers on supercomputing systems, parallel optimization algorithms, digital video compression, assistive technologies, and sustainable computing. Dr. Ahmad has received numerous international research awards and about $15 million in research funding. Google Scholar shows his research papers as highly cited, ranking him among the top ten researchers in several sub-branches of computer science and engineering. He has served as an editor of six professional journals, chaired over 20 international conferences, and delivered more than 150 talks, including several keynote speeches. While being a professor, he has held additional positions: a senior visiting scientist at the Chinese Academy of Sciences in Beijing, China; a visiting lecturer at NASA's Johnson Space Center, Houston, Texas; a frequent senior visiting scientist at the U.S. Air Force Research Laboratory in Rome, New York. Dr. Ahmad is the founding Editor-in-Chief of the Journal, Sustainable Computing: Informatics and Systems. More recently, he has become the founding Editor-in-Chief of Springer's Discover Internet-of-Things. In addition, he has served as editor of IEEE Transactions on Parallel and Distributed Systems, IEEE Distributed Systems Online, Journal of Parallel and Distributed Computing, IEEE Transactions on Circuits and Systems for Video Technology, and IEEE Transactions on Multimedia. Currently, he is also Editor-in-Chief of Springer's Discover Internet-of-Things. He is the author of "The Perfect Human, Muhammad (PBUH), How the Last Prophet of God Changed the World."
Abstract:
The World Health Organization (WHO) defines disability as the interaction between individuals with a health condition (physical or mental) and personal and environmental factors. Often, People with Disabilities (PWD) have to endure physical, attitudinal, communication, and financial barriers—in fact, the biggest barrier for PWD is how society disables them. They also experience multiple violations of their rights, including acts of violence, abuse, prejudice, stigmatization, discrimination, and disrespect because of their disability, which intersects with other forms of discrimination based on age and gender, among other factors. WHO also estimates that over one billion people live with some disability, amounting to about 15% of the world's population, with up to 190 million (3.8%) people aged 15 years and older having significant difficulties in functioning. These numbers are soaring at an alarming rate. People are living longer, but chronic conditions that impact people's functioning are also surging. In the U.S. alone, 12.7 percent (or 41 million according to the CDC and 53 million according to the U.S. Census of the U.S. population lives with one or more disabilities, with more than half identified as having a severe disability. Every one of us has at least a family member, friend, or neighbor with a disability. Thus, disability is a critical human rights issue and is at the core of society's grand challenges, and everyone will personally experience it if we live long enough.   The term assistive technology spans the systems and services related to delivering assistive products and services. Examples include communication tools, assistive robots, mobility enhancement, boosted educational and learning apps, visual and hearing aids, and intelligent care. Assistive technologies can alleviate reintegration and service-connected health challenges—perceptual disorders, pain disorders, musculoskeletal injuries limiting mobility, post-traumatic stress disorder (PTSD), depression, traumatic brain injury, and substance use disorders. With the burgeoning global population and an upsurge in non-communicable diseases, more than two billion people will need at least one assistive product by 2030, with many older people needing two or more. Today, only one in 10 people in need can access assistive products.  Empowering people to improve their lives is the best gift an engineer or scientist can give to people. Turning this vision into fruition requires the development of efficacious assistive technologies. This is only possible by creating a scientifically trained workforce with interdisciplinary knowledge encompassing an essential understanding of the fundamental computing and engineering knowledge as well as the social implications of the technology. We describe several of our projects on assistive technologies, highlight their key aspect, and identify some critical security and privacy issues.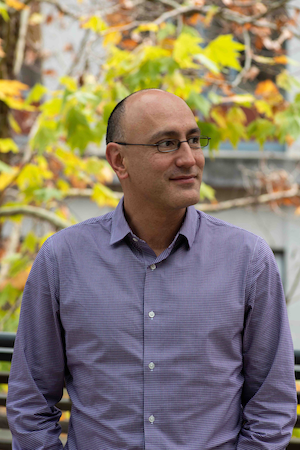 University of California, Santa Cruz, USA
Title: Keeping the Lights On
Bio:
Alvaro A. Cardenas is an Associate Professor of Computer Science and Engineering at the University of California, Santa Cruz. Before joining UCSC he was the Eugene McDermott Associate Professor of Computer Science at the University of Texas at Dallas, a postdoctoral scholar at the University of California, Berkeley, and a research staff member at Fujitsu Laboratories. He holds M.S. and Ph.D. degrees from the University of Maryland, College Park, and a B.S. from Universidad de Los Andes in Colombia. His research interests focus on cyber-physical systems and IoT security and privacy, including autonomous vehicles, drones, smart home devices, and SCADA systems controlling the power grid and other critical infrastructures. He is the recipient of the NSF CAREER award, the 2018 faculty excellence in research award from the Erik Johnson School of Engineering and Computer Science, the Eugene McDermott Fellow Endowed Chair at UTD, and the Distinguished Service Award from the IEEE Computer Society Technical Committee on Security and Privacy.
Abstract:
In less than a decade, Ukraine has suffered from three cyber attacks attempting to cause electrical outages. On December 23, 2015, in the middle of freezing weather, Ukraine suffered the first blackout caused by cyber-attacks. In this first incident, attackers gained remote access to the industrial networks of power companies, and a remote adversary operated the human-machine interface of operators, opening circuit breakers manually. A year later, on December 17, 2016, a fifth of Ukraine's capital Kyiv, experienced another blackout. This time, the target was a transmission utility, and unlike the previous year when remote human attackers opened the circuit breakers, the attack in 2016 was launched automatically by the first known example of industrial malware targeting the power grid: Industroyer. Finally, on April 8, 2022, in the first months of the Russian invasion of Ukraine, operators discovered another malware tailored to attack circuit breakers automatically. This new piece of malware was called Industroyer 2, and it represented yet another attempt to target Ukraine's power grid. In this talk, we will summarize our work in analyzing the malware to understand how it targeted industrial networks, as well as consider what future potential damages this type of malware may create in the future.